CHOOSE YOUR STYLE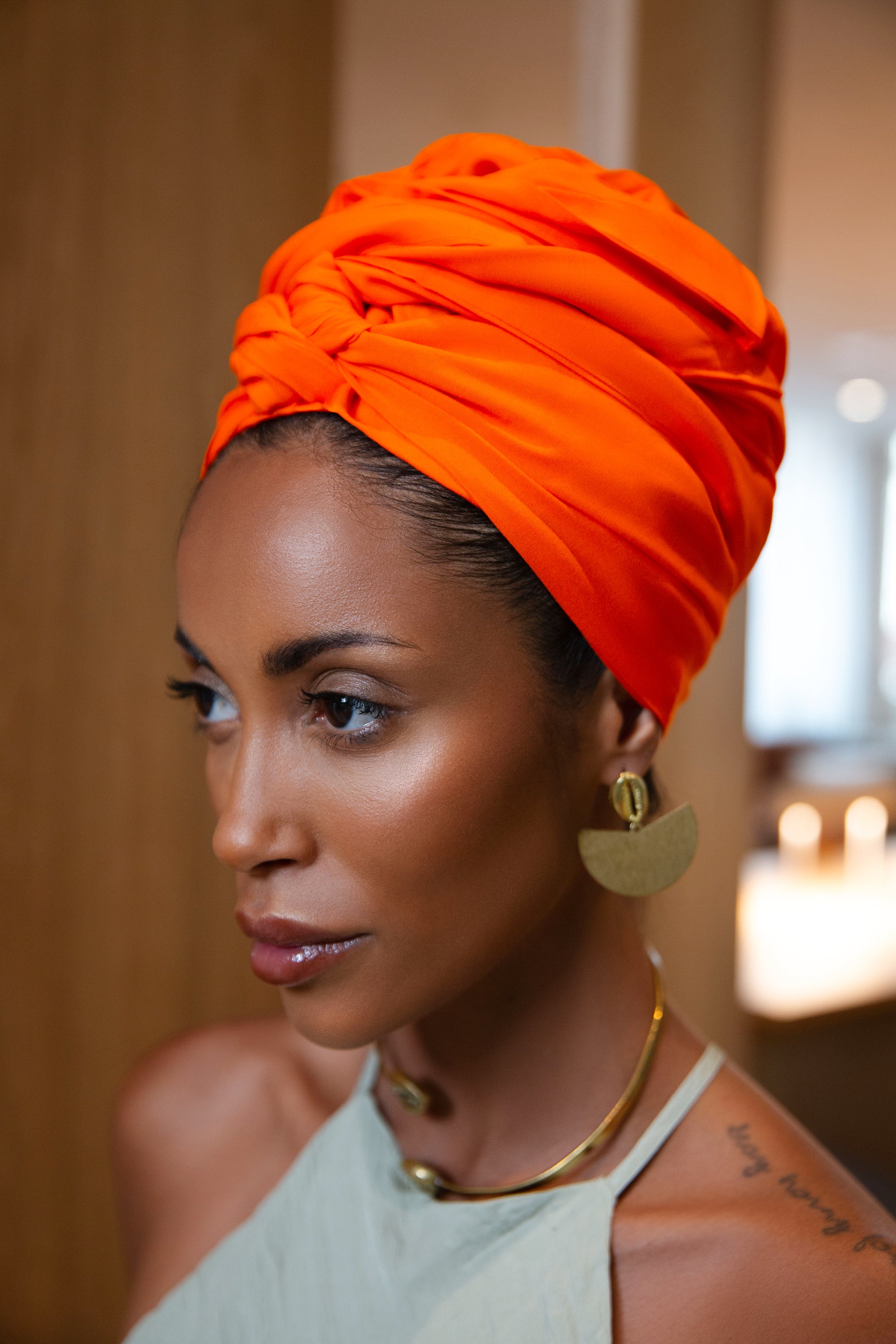 THE SIGNATURE CROWN
Discover the easiest way to tie your Crown in less than 1mins.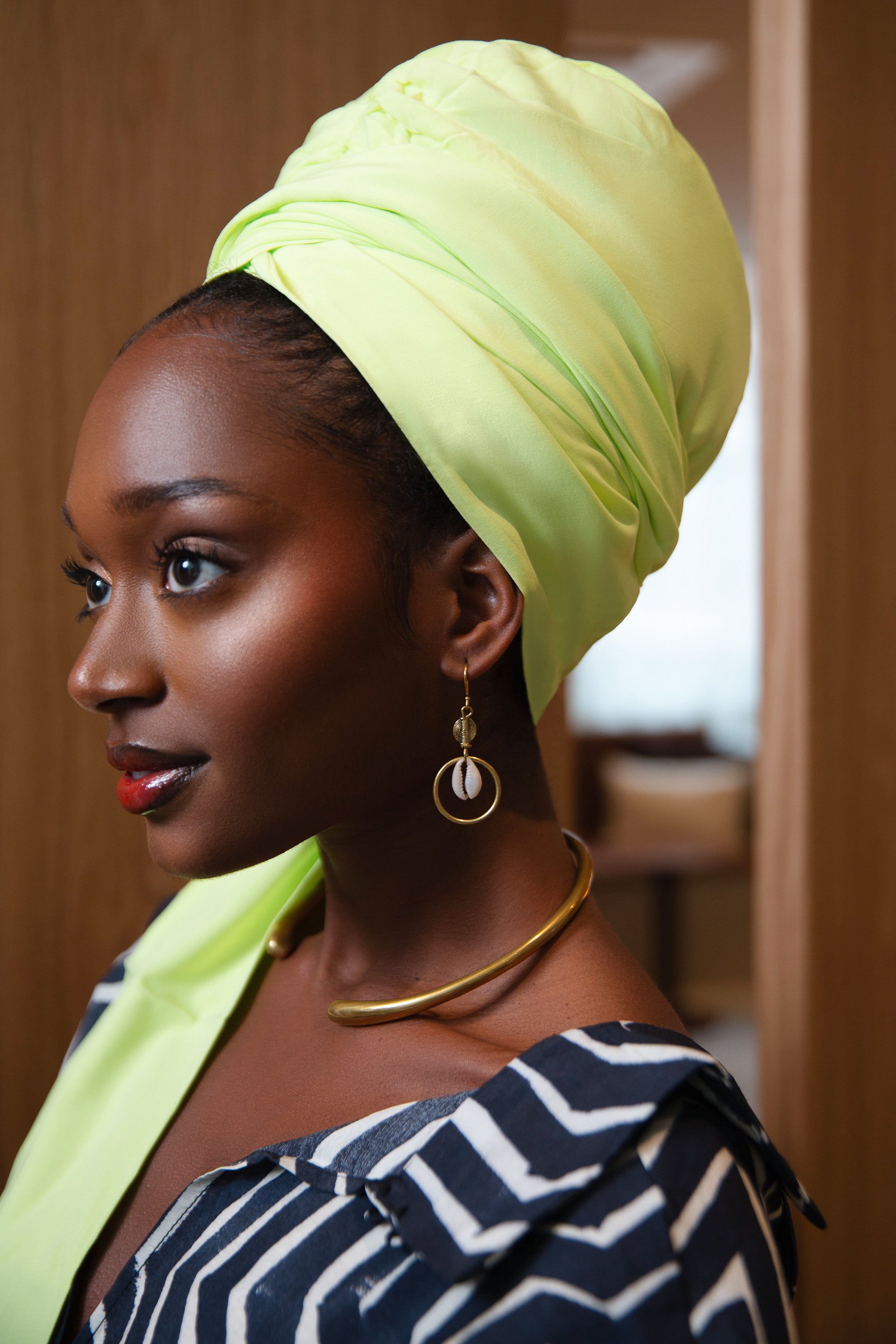 THE TAIL CROWN
Missing your hair? Add a tail to bring more fun to your look.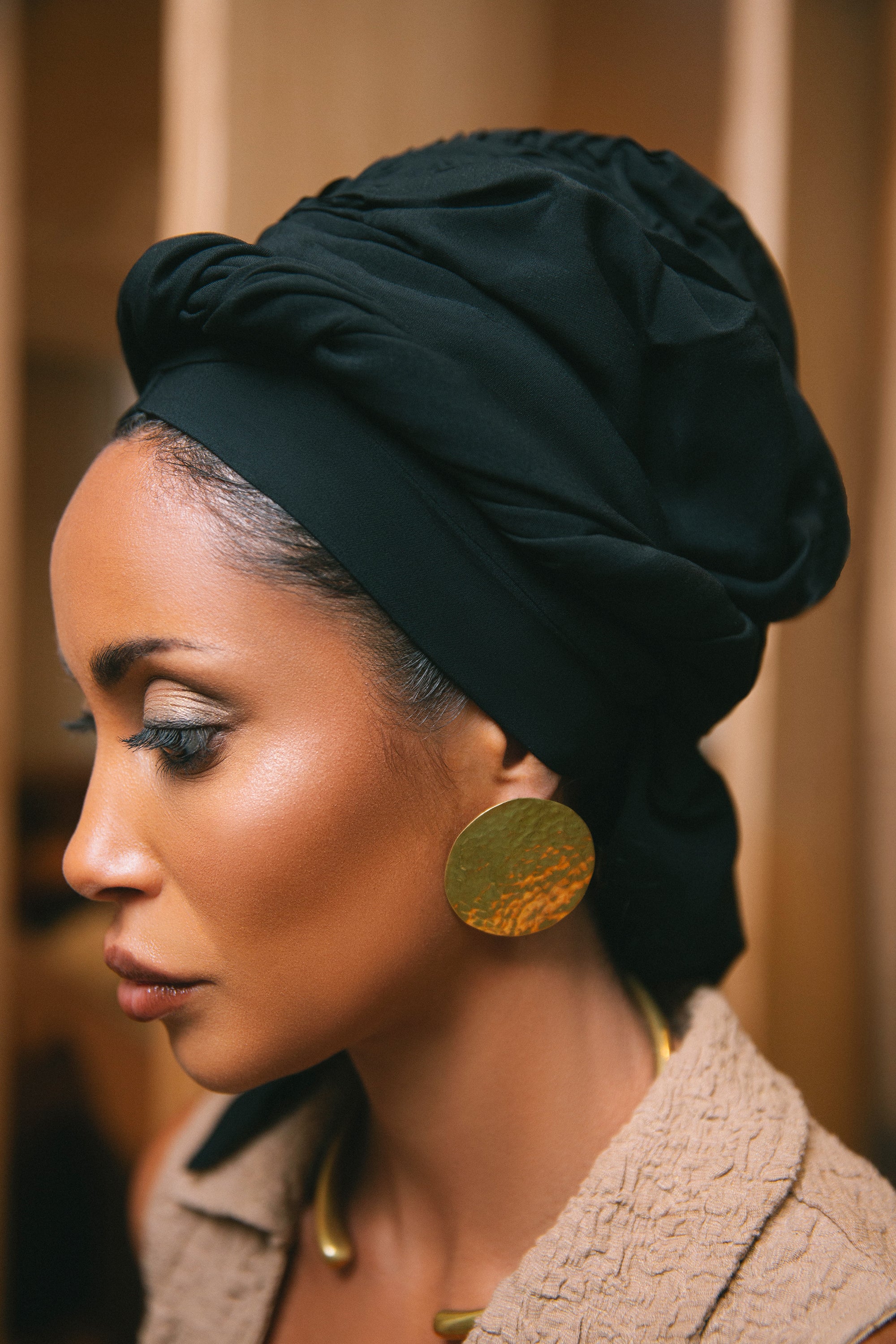 THE HALO CROWN
The Halo Crown is the perfect imitation of the traditional heawrap.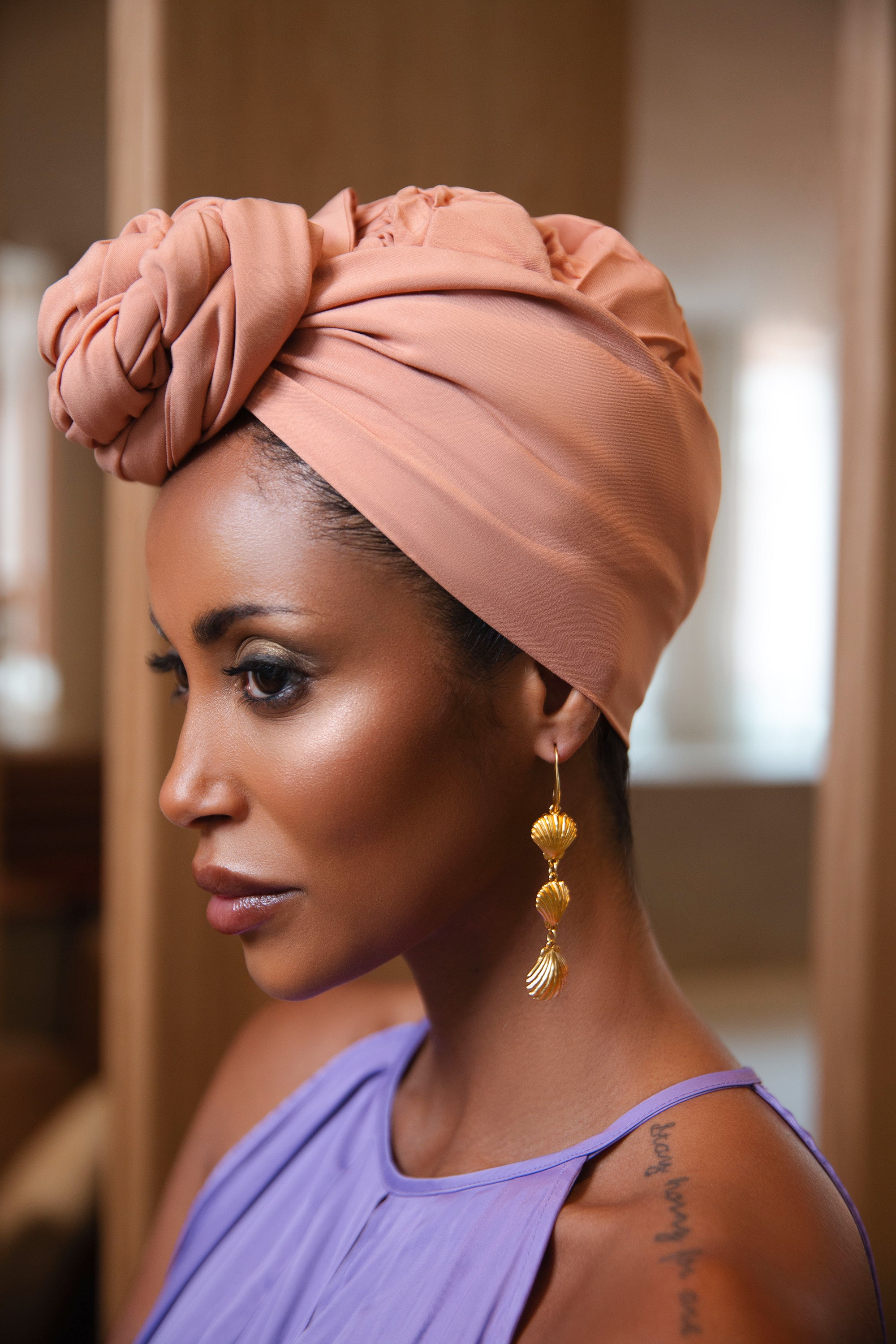 THE ROSE CROWN
Perfect way to style your crown if you have short hair or if you are bald.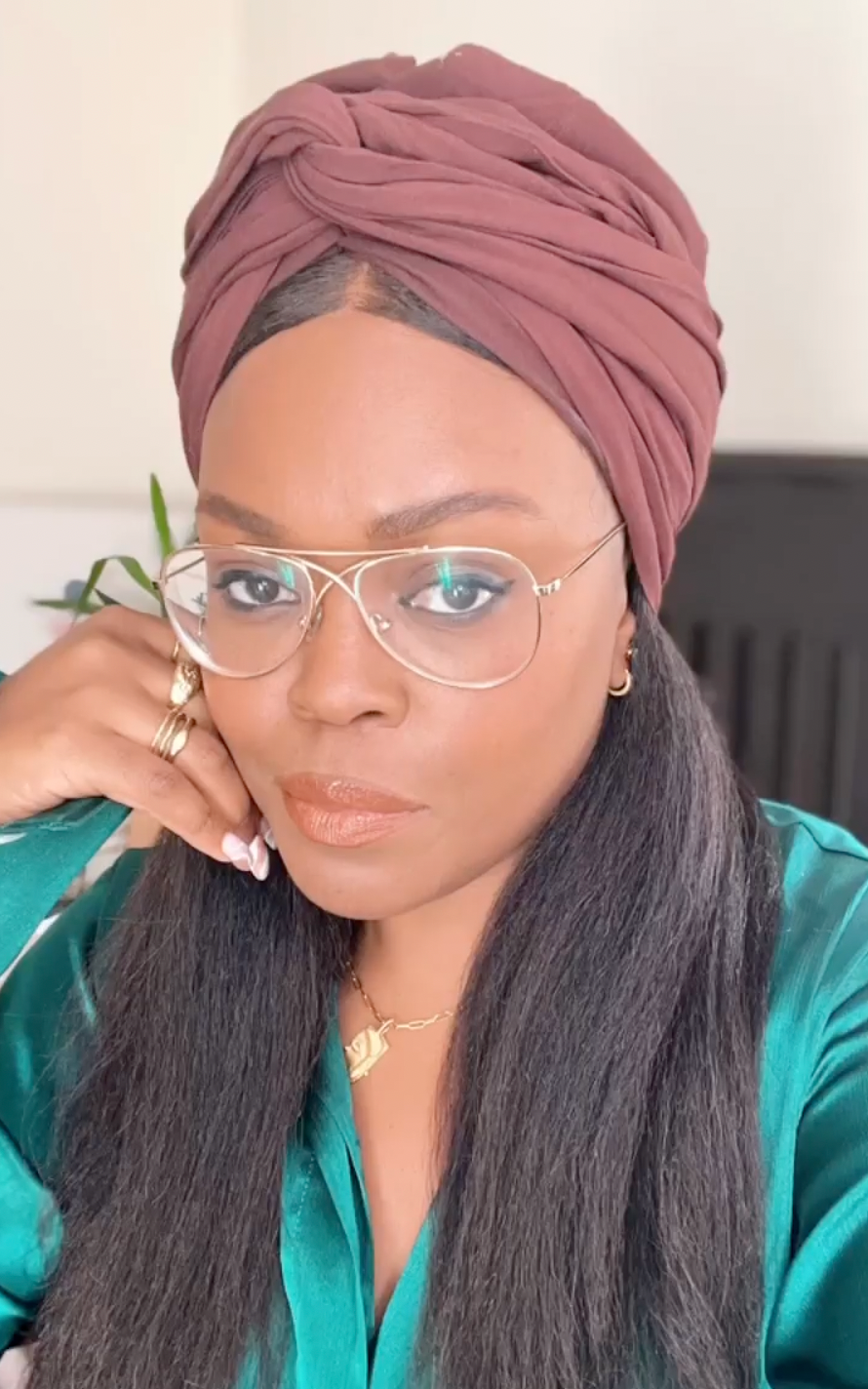 A CROWN AND A WIG
No hair? No problem! Watch how alopecia influencer and advocate Gina Knigh wears her crown over her wig with peekaboo leave out.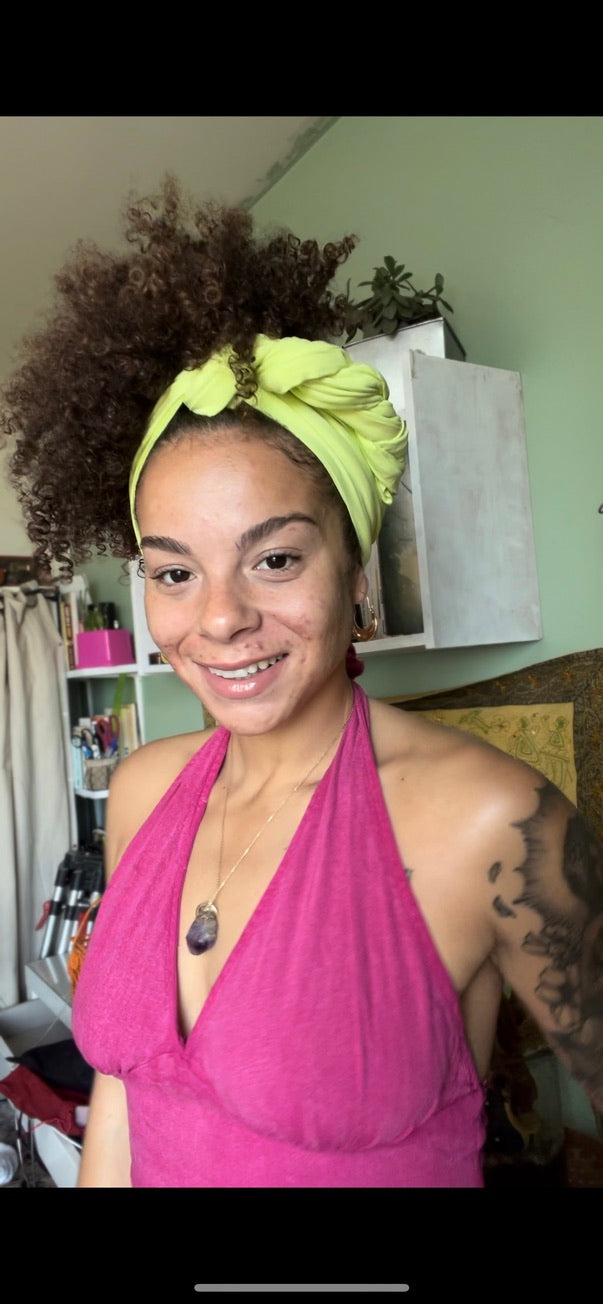 HEAD BAND CROWN
Use the band from your crown to transform it into a beautiful head band.
PRODUCTS GUIDE
SIZE GUIDE
Choose from 3 bonnet sizes to accommodate your head shape, just like you would for a wig or a hat:
Regular (56 cm > 65 cm)
Petite (53,50 cm > 55 cm)
Large ( 66 cm and more)
Locks in moisture, preventing frizz and maintaining hair health.
Fashionably covers bald patches for a confident look.
Versatile design allowing an easy transformation into any desired headwrap shape.
Effortlessly put on or take off for convenience.
Gentle and comfortable on bald heads, ensuring a pleasant wearing experience.
Perfect for lazy hair days or when you're pampering your hair with a hair mask but still want to enjoy your day.
If you want to fashionably cover your bald patches.
It will be your go-to accessory for special occasions, effortlessly uplifting your outfit and doubling as a luxurious satin bonnet for nighttime use.
Machine Washable: short cycle with a gentle spin at a temperature of 30°C (68°F).

Avoid using a tumble dryer, as the high heat and friction may damage the fabric and alter the shape of the bonnet.
Steaming: to remove any wrinkles or creases.

Ironing: use the lowest temperature setting and avoid direct contact with the elastic band.