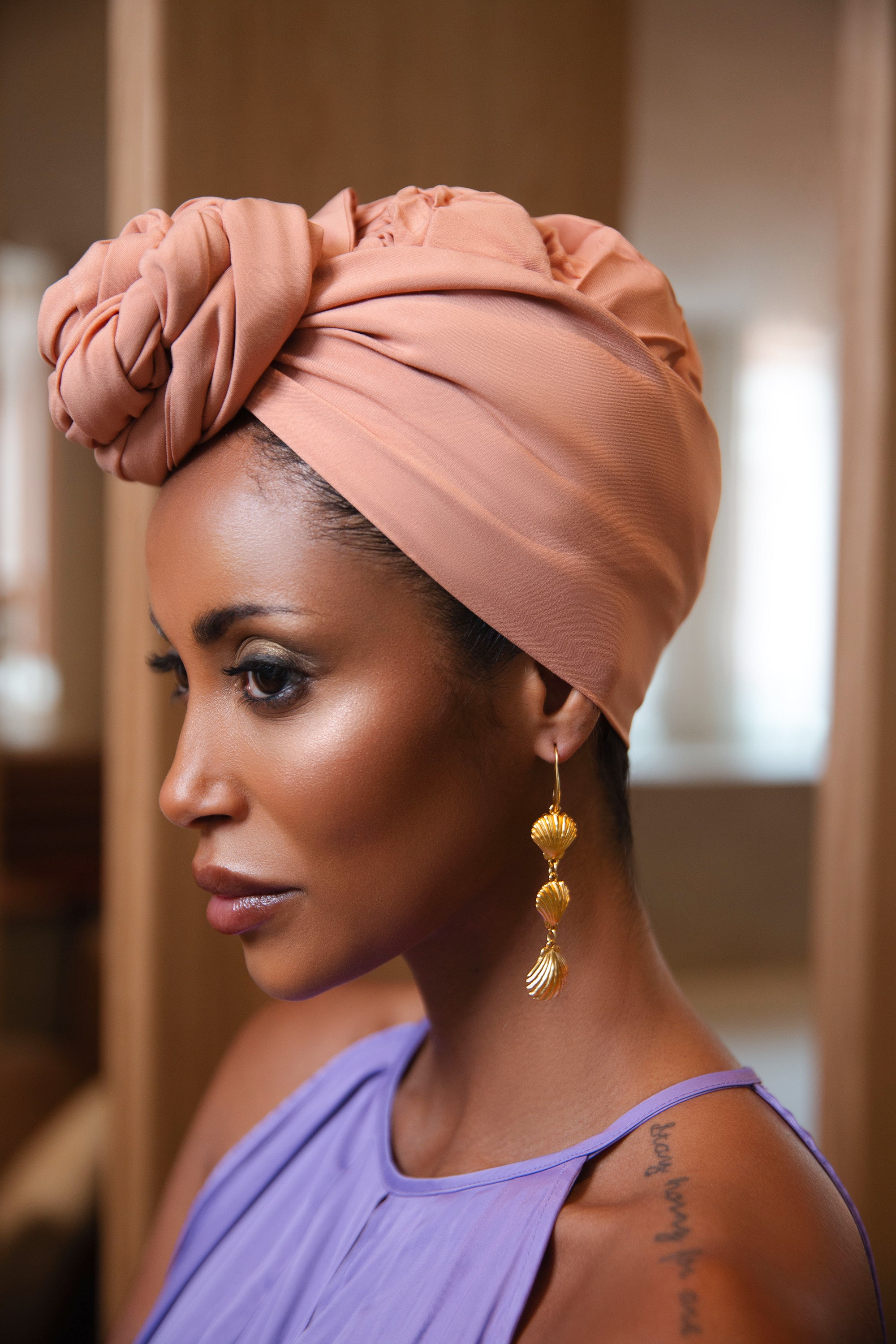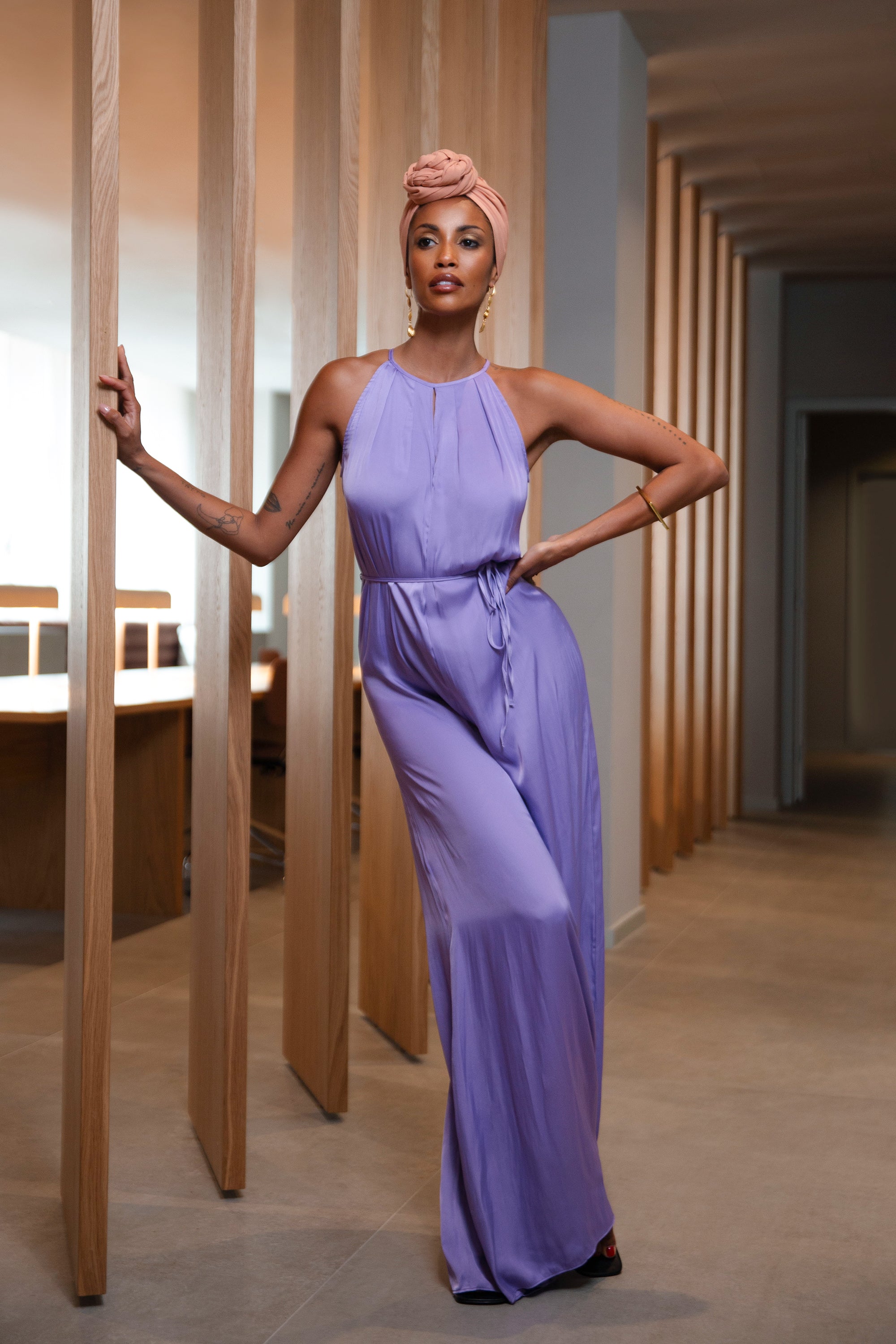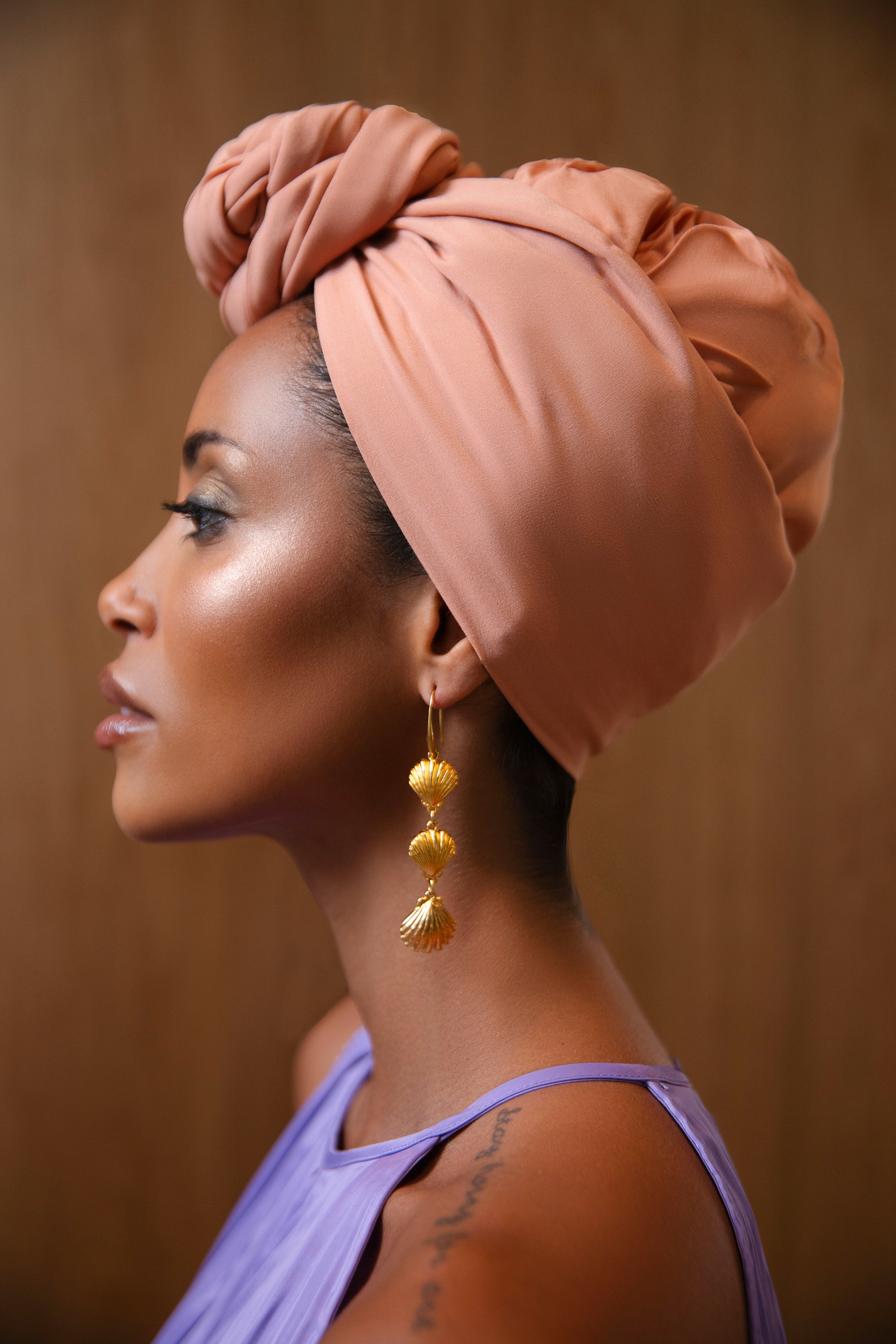 The Jada Crown defines beauty with its luxurious combination of soft, sumptuous satin and delicate, ethereal viscose. The double layer of fabric is enhanced by an elegant band, available in a subtle shade of pink powder sand. Full of grace and subtle sophistication, Jada is the perfect finishing touch to any ensemble.
Choose from 3 bonnet sizes to accommodate various head shapes
The elastic on the back ensures a secure fit and helps it stays in place all-day
Designed with a gathered front, the bonnet effortlessly creates a natural volume, enhancing its elegant appeal.
The matching band, measuring 2.50m, adds versatility to your style as it can be used in combination with the bonnet or worn alone as a headband, scarf, or stylish belt.
Crafted with soft, lightweight fabric for a luxurious feel throughout the day.
Choose from 3 bonnet sizes to accommodate your head shape:
Regular (56 cm > 65 cm)
Petite (53,50 cm > 55 cm)
Large ( 66 cm and more)
Perfect for lazy hair days or when you're pampering your hair with a hair mask but still want to enjoy your day.
It will be your go-to accessory for special occasions, effortlessly uplifting your outfit and doubling as a luxurious satin bonnet for nighttime use.
Locks in moisture, preventing frizz and maintaining hair health.
Fashionably covers bald patches for a confident look.
Versatile design allowing an easy transformation into any desired headwrap shape.
Effortlessly put on or take off for convenience.
Gentle and comfortable on bald heads, ensuring a pleasant wearing experience.
Machine Washable: short cycle with a gentle spin at a temperature of 30°C (68°F).

Avoid using a tumble dryer, as the high heat and friction may damage the fabric and alter the shape of the bonnet.
Steaming: to remove any wrinkles or creases.

Ironing: use the lowest temperature setting and avoid direct contact with the elastic band.
Share