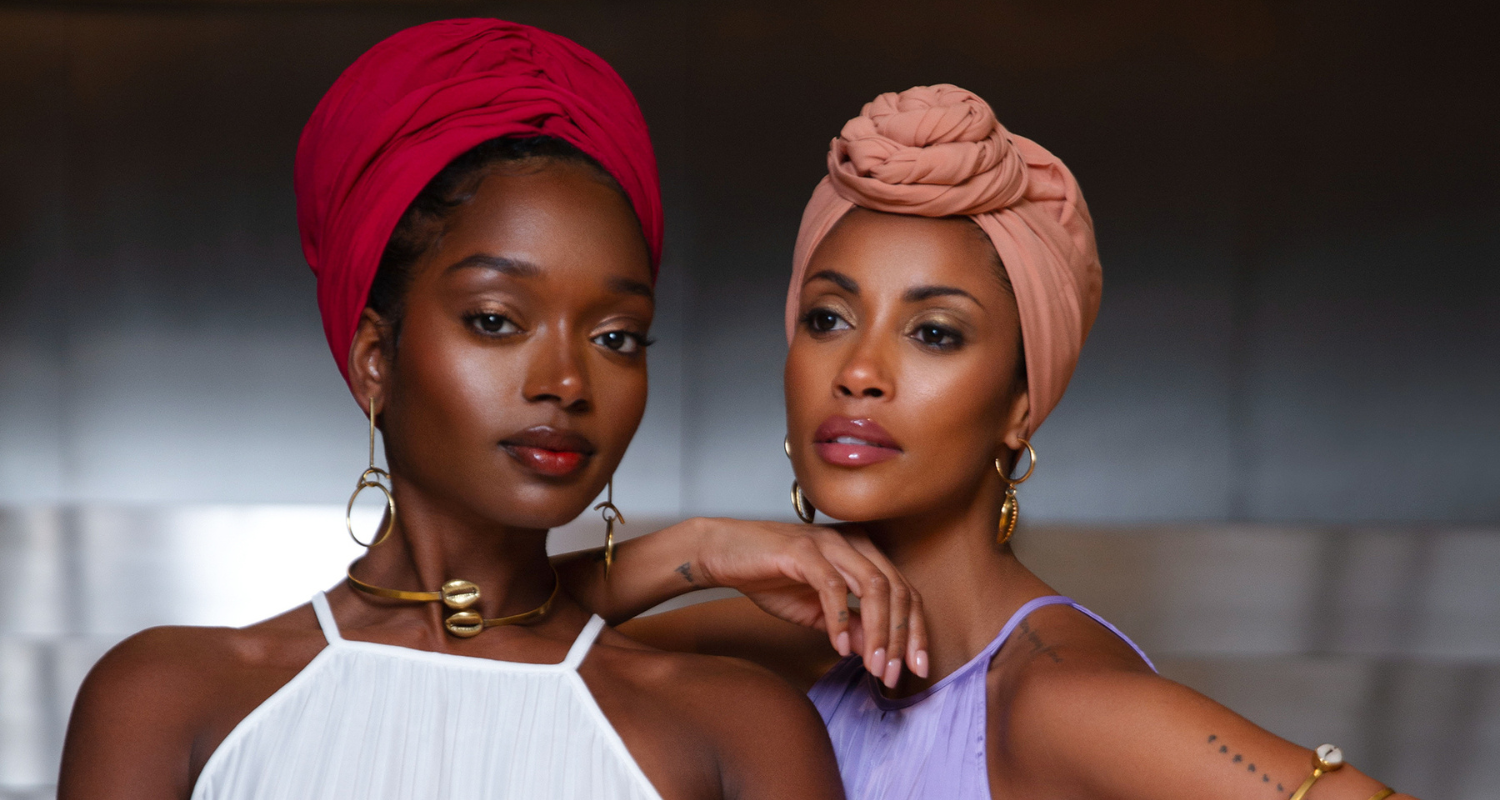 Explore our FAQ page for quick answers. Got questions? Get instant clarity.
Our Products
The Crown is a unique headpiece that features a satin-lined turban and a matching band, offering versatility and endless possibilities for creating various hairstyles.
Absolutely not! The Crown was originally created to protect our founder's textured hair, but over time, it has become a versatile and essential accessory for all women, including those experiencing hair loss due to various reasons.
We believe that the Crown is not about culture; it's about providing hair protection in a fashionable and functional way. Every woman has her unique reasons for wearing the Crown, and it is meant to be enjoyed by anyone who finds it beneficial.
If anyone raises concerns about cultural appropriation, they may not fully understand the inclusive nature and purpose of Malka London.
Yes, you can! The Crown can be used as a hijab cap.
The bonnet's flat shape at the front ensures a comfortable fit under a hijab, providing a smooth and seamless look.
Additionally, the carefully selected shell fabric helps prevent slippage, ensuring your hijab stays securely in place throughout the day.
Yes, you have £10 off every time you purchase 2 Crowns.
Yes, it is recommended. The bonnet's lining is made from the highest quality Satin, providing excellent protection against hair dryness and scalp itchiness.
However, satin is not as breathable fabric as silk. If you are sensitive to heat, the Crown might not be ideal for you.
Shipping & Delivery
Our delivery prices are decreasing according to the total cost of your order. For example, we offer free shipping for domestic orders from £70 of purchase.
Yes, we offer the option to exchange your purchase for a different size or color.
We accept returns within 30 days after your initial order was placed.
For more detailed information on our Returns and Refund policy.
Yes, we ship our products all over the globe.

Please note that all our products are shipped from the UK and that you may be subject to the customs regulations of the destination country.
Returns & Refunds
We offer refunds in the following situations:

1. Delivery Issues: If your order is lost in transit or has not been delivered within a reasonable timeframe, we will investigate the matter promptly. If we determine that the issue is due to a delivery problem on our end, you will be eligible for a full refund.

2. Deficient or Defective Items: In the unfortunate event that you receive a deficient or defective item, please contact us immediately with details and photographic evidence. We will work with you to resolve the issue, either by providing a replacement or issuing a full refund.
More information in our Return and Refund policy.
When an order does not include free shipping, all shipping costs (including the return shipping) are handled by the customer.
When an order includes free shipping, only the cost of the return shipping is handled by the customer.