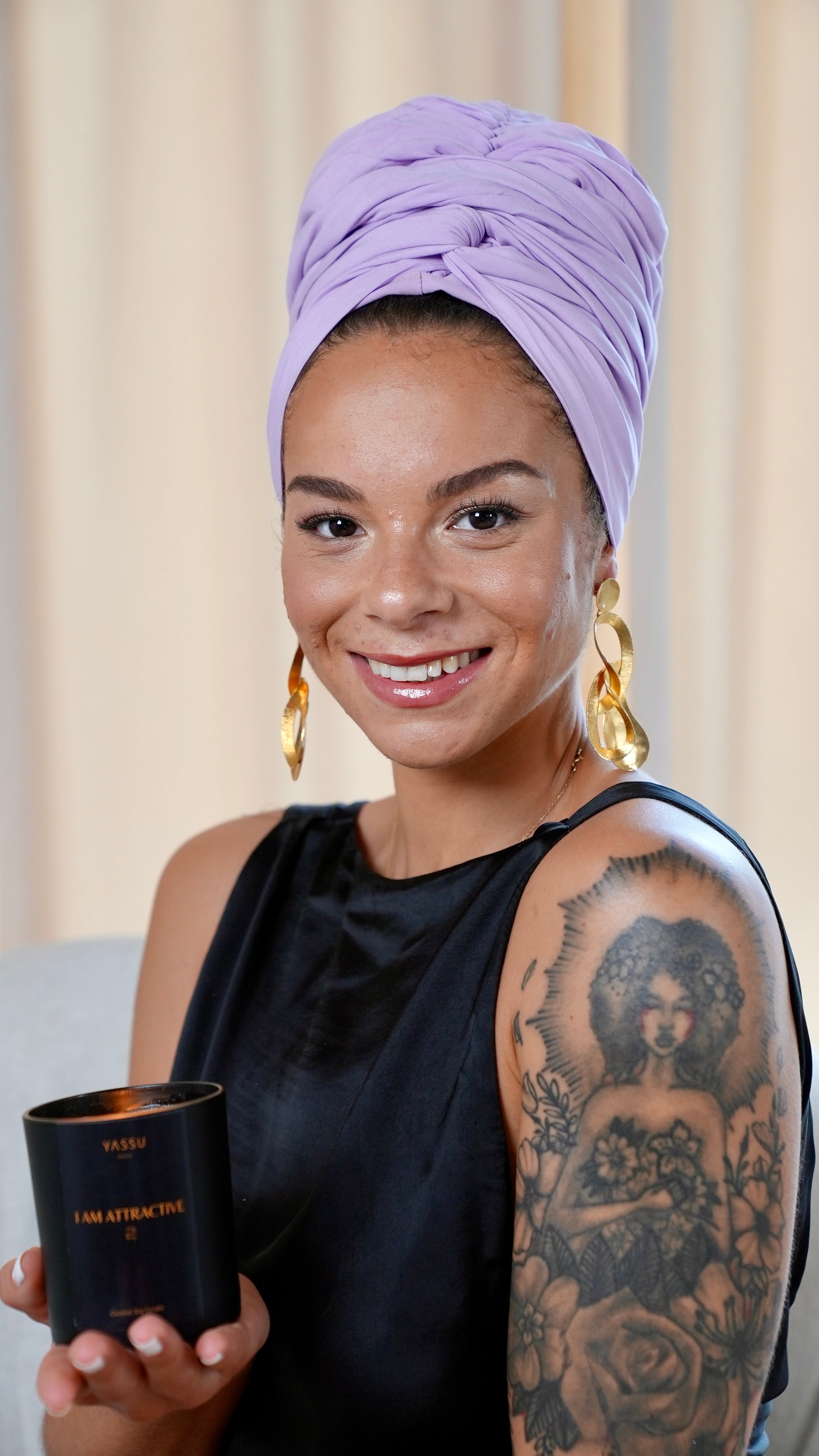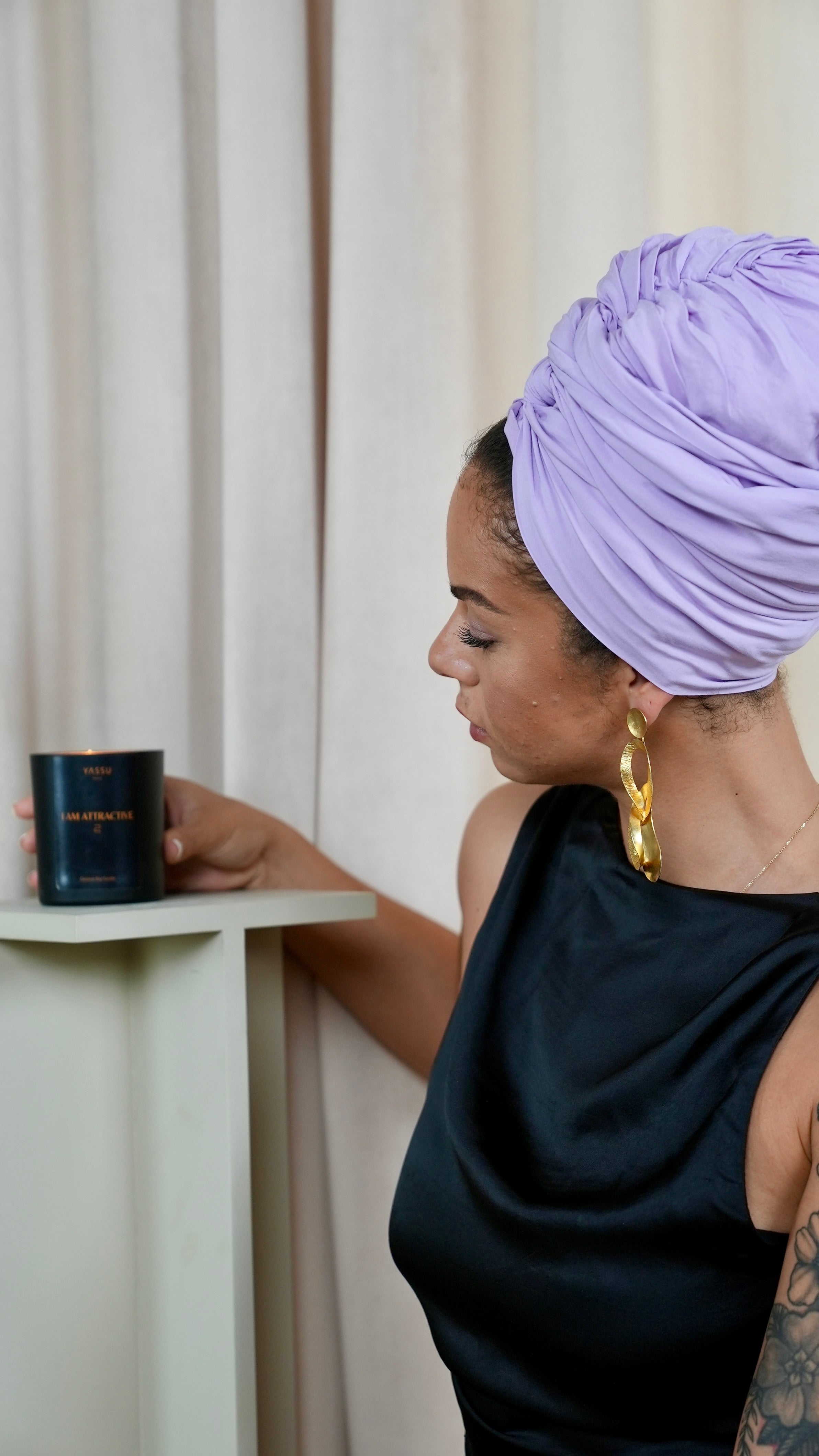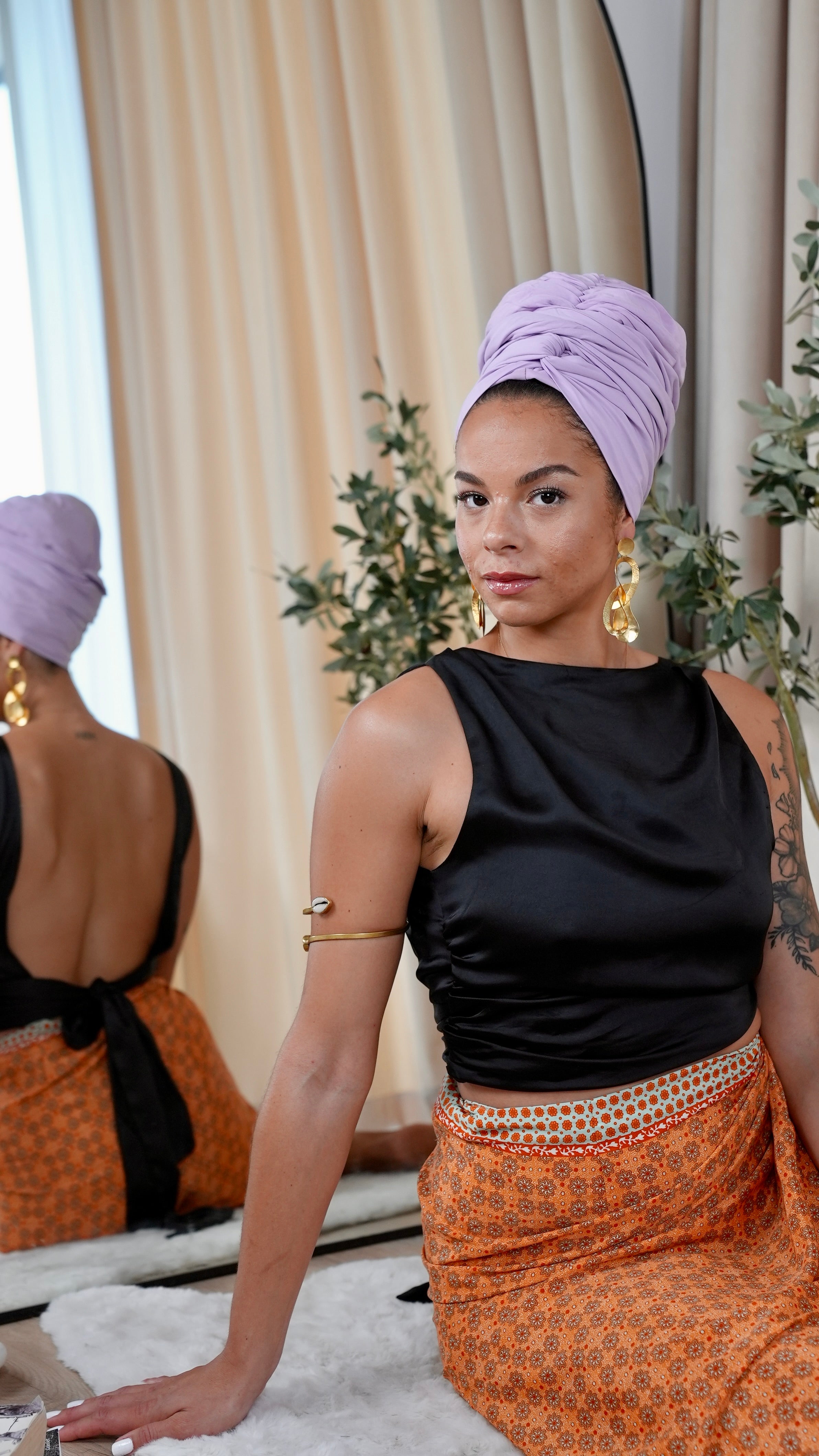 I am attractive: each time she ignites her candle, it's like a personal affirmation, touching her heart and soul. With the flicker of that flame, her confidence soars, not just because of the candle but because she wears her crown proudly, carrying the legacy of her ancestors . She exudes a vibrant, joyful power, shining as brilliantly as a diamond.
Photos for Yassu Home
Artistic Director: Akingbade Obe
Make up Artist: Magalie
Outfit from H&M and Vintage.
Jewelleries from Valerie Christina.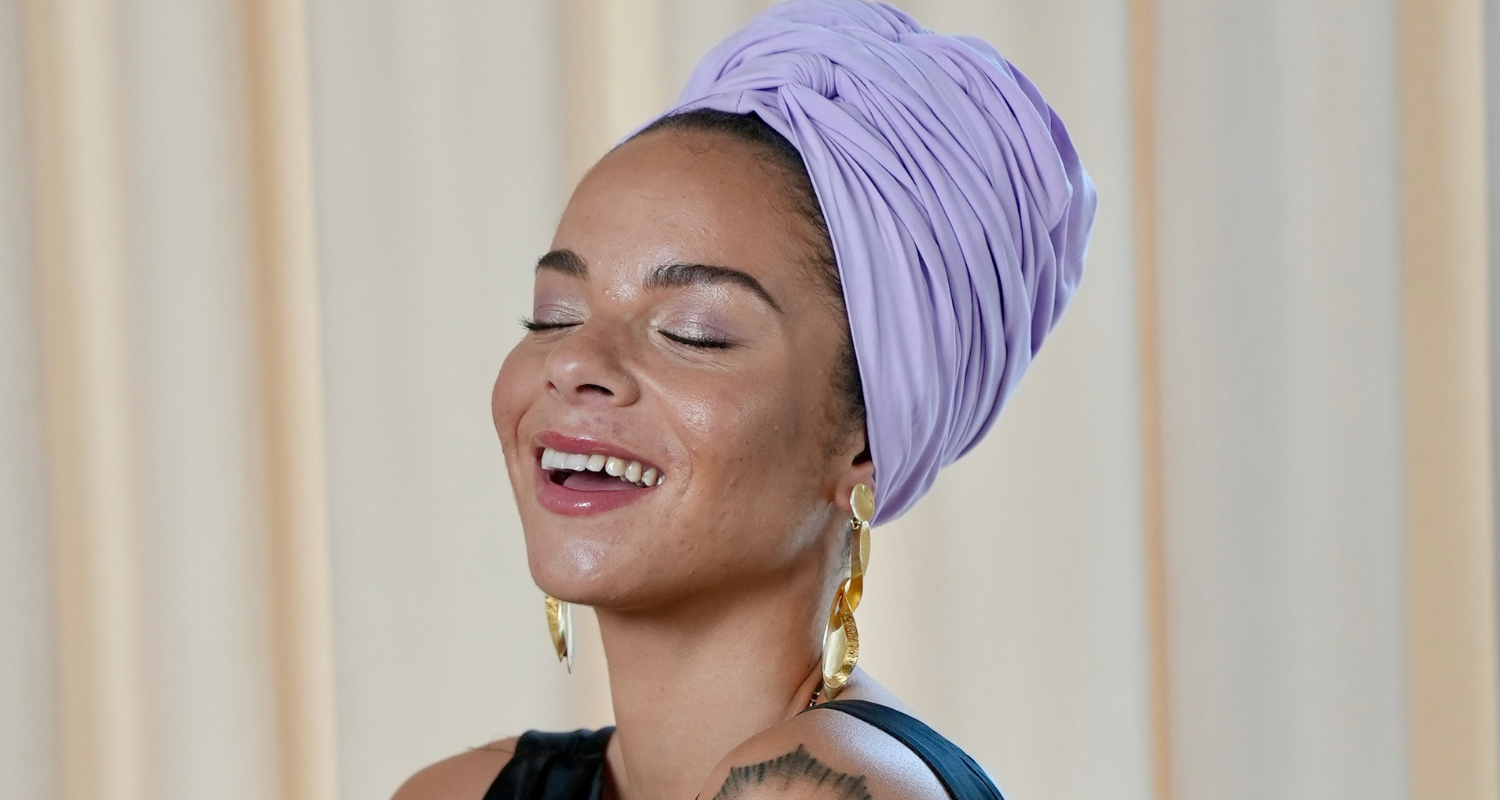 SHOP THE LOOK
i am attractive