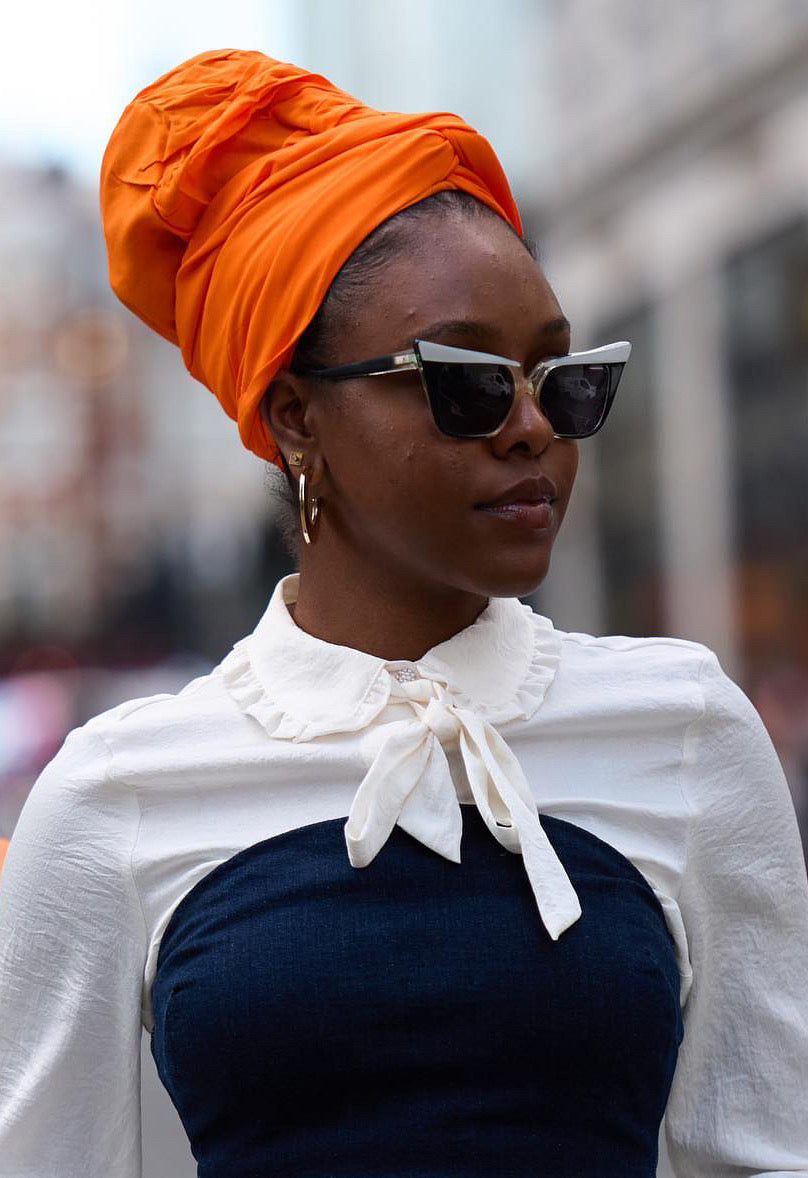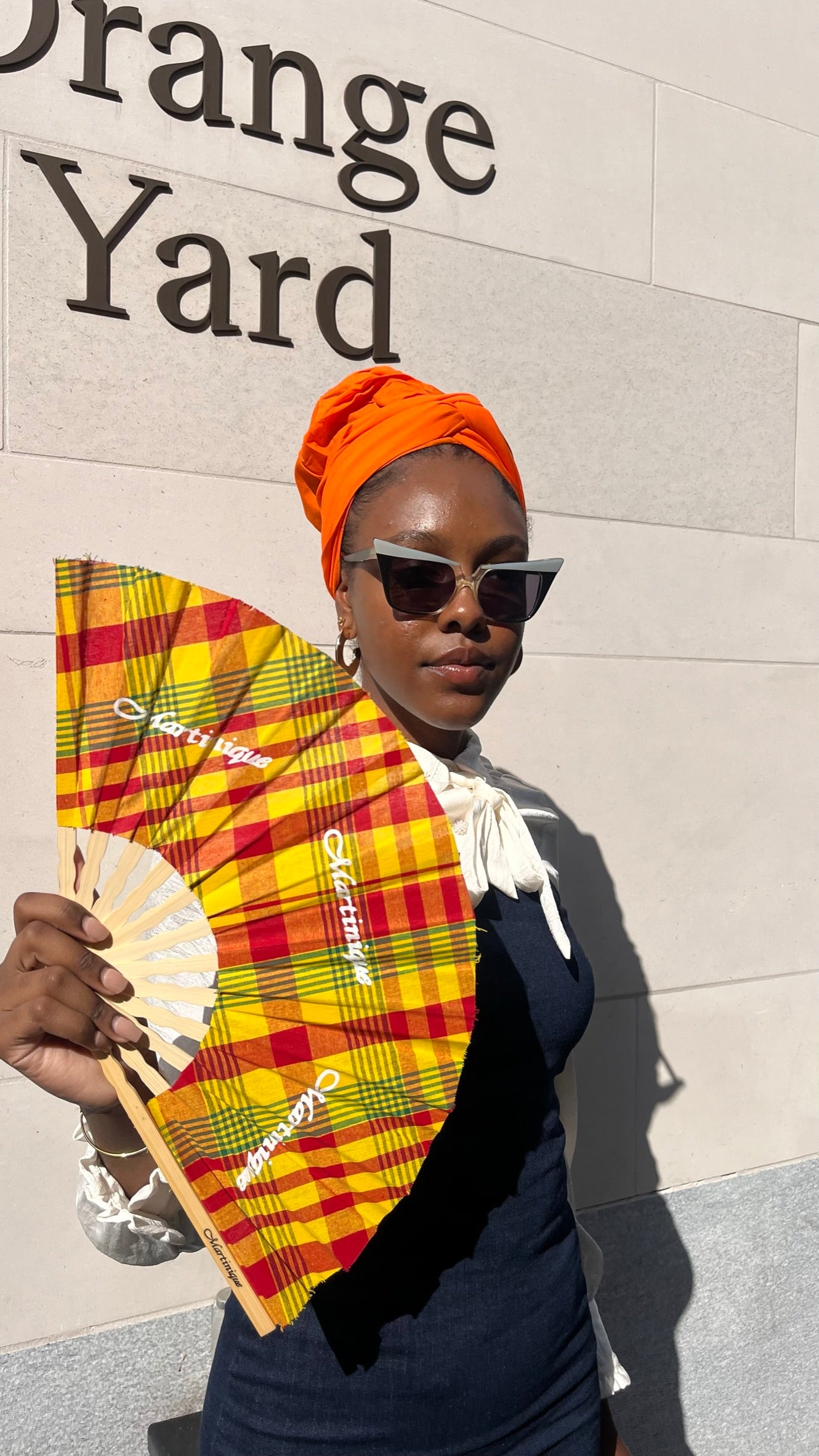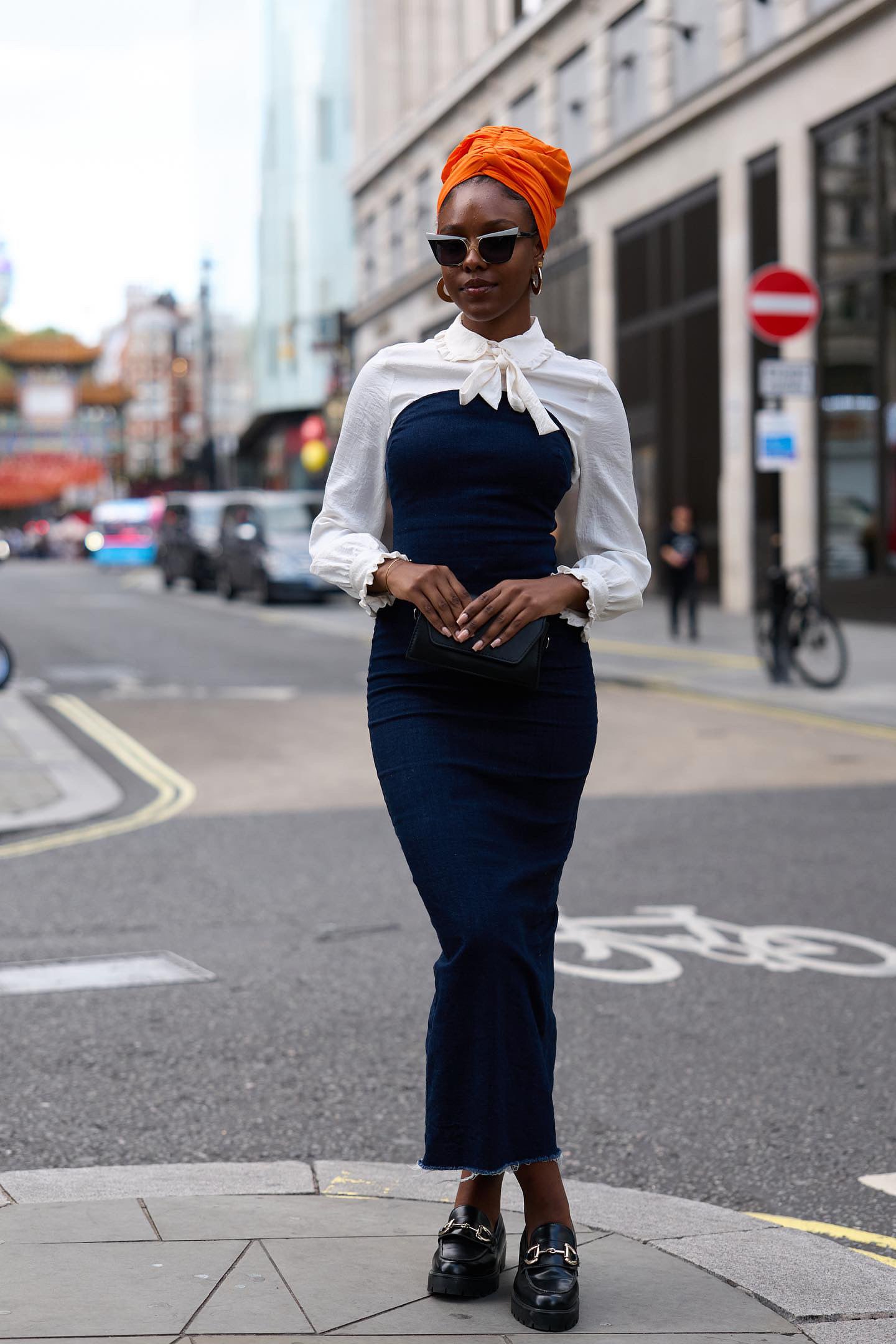 At 18, Mathilde left her tranquil island behind to chase her dream at London Fashion Week. Amidst the city's whirlwind of couture and chaos, she clung to her island roots.

Mathilde's style were a fusion of her tropical upbringing and London's preppy fashion. She infused her anything she wears with the vibrant colors of her crown and her journey felt like a journey to a faraway paradise.

One evening, a renowned fashion critic praised her unique style, describing it as a breath of fresh air in a world of high-stakes glamour. Mathilde's crown became the talk of the town, with models and designers craving her Martiniquan-inspired elegance.

In the midst of London's bustling fashion scene, Mathilde discovered that you can take the girl out of the island, but her island spirit could ignite the city's fashion world. She had found her place in the dazzling lights and fast-paced rhythm of London Fashion Week, bringing a touch of paradise to the runway.
Street Style Photographer: Saira MacLeod ❤️
Outfit from Topshop.
Vintage Sunglasses